Plan:
Soho-Windows
Visit MochaHost
Coupon code is
MOCHA
, Ranking
190
points
MochaHost shared hosting was offering by MochaHost hosting solutions provider, Soho-Windows is a name of shared web hosting plan offered by MochaHost, MochaHost Soho-Windows Windows shared web hosting plan is used Plesk control panel for customer interface and administration, this Soho-Windows is cost you $3.1 USD per month if you go 36 Months payment deal. MochaHost provided unlimited space, unlimited monthly traffic and 1 domains hosting. 1webhostreview.com is also provides MochaHost Uptime Monitoring information, we're start monitor MochaHost since Tue, 04-Aug-09, so MochaHost is monitored for 8 years 11 weeks 5 days 33 minutes where MochaHost average uptime is 99.87%, weekly uptime is 100% and average response time is 0.2006 second.
MochaHost Soho-Windows plan overall rating from 1 user is 1.40/10

| | | | |
| --- | --- | --- | --- |
| Price | | Web Space | |
| Traffic | | Control Panel | |
| Features | | Softwares | |
| Performance | | Reliability/Uptime | |
| Bonus/Additional offers | | Customer Support | |
General features

Unlimited Web Space, Unlimited Monthly Bandwidth, Price $3.1 (36 Months), 1 websites hosting, Unlimited Park domains .

Support Scripts

PHP 4 or 5, Custom php.ini, PHP savemode=off, PHP Flag manager, PhpMyAdmin, ASP, CGI, CGI libraries, Perl5, FrontPage V2000, SSI, C or C++ .

Databases

10xMySql, PhpMyAdmin .

Email

Unlimited POP3 email accounts, Unlimited SMTP, IMAP, email forwarder, Form-mail script, 2 types email Web-based, Catch all email accounts, Auto Responders, Unlimited mailing lists, email filter .

Tools/Utilities

Files Manager, User Panel(Plesk), Demo control panel, Website builder(SiteBuilder), Web space statistics, Bandwidth statistics, Custom error pages .

Uploading

Unlimited FTP accounts, anonymous FTP supported, Dreamweaver upload supported, Upload via web browser .

Supported file types

Flash, ShockWave, MIDI Steaming Audio Steaming Video, Real Audio, Real Video .

Pre-Scripts installer

Fantastico pre-scripts installer, Blog = movabletype-WordPress-b2evolution-Geeklog-BlogEngine.NET-serendipity, Wiki = tikiwiki-phpWiki-mediawiki-ScrewTurnWiki, Image Gallery = gallery-4images-Coppermine, Ecommerce = BV Commerce-CubeCart-osCommerce-avactis-phpCOIN-Zen Cart-magento, WebBoard = BlaB! Lite-phpBB-SMF, FAQ = phpMyFAQ, CMS, Hosting Tool, Moodle, Counter, Guest Book, Poll = AdvancedPoll-phpsurveyor .

Accessibility control

Password protection directory, IP Manager, URL without WWW enable, URL Mask, Hotlinking protection, Error Log, .Htaccess .

Additional offers

Free website templates, 1 domain(s) for life, International domain, 30days Money back guarantee .

Support

24/7 support team, Live support, On call support .

Free promotes

$25 Free Yahoo Credits-$75 Free Google Adwords .

Infrastructures

UPS, Own Data Center, FireWall, Backup power generator, OC48 network .

Uptime Review

Long run MochaHost Review Overall Uptime 99.87 %, Weekly uptime = 100 %
MochaHost Average response time = 0.2006 s, Since Tue, 04-Aug-09(8 years 11 weeks 5 days 33 minutes ).
MochaHost Daily/Weekly Uptime, Response Time and Reliability Review.

1st/ Sat, 14-Oct-17

MochaHost, Daily Uptime = 100 % , MochaHost Response Time = 0.0593 s..

2nd/ Sun, 15-Oct-17

MochaHost, Daily Uptime = 100 % , MochaHost Response Time = 0.0424 s.

3rd/ Mon, 16-Oct-17

MochaHost, Daily Uptime = 100 % , MochaHost Response Time = 0.0265 s.

4th/ Tue, 17-Oct-17

MochaHost, Daily Uptime = 100 % , MochaHost Response Time = 0.0321 s.

5th/ Wed, 18-Oct-17

MochaHost, Daily Uptime = 100 % , MochaHost Response Time = 0.0262 s.

6th/ Thu, 19-Oct-17

MochaHost, Daily Uptime = 100 % , MochaHost Response Time = 0.026 s.

7th/ Fri, 20-Oct-17

MochaHost, Daily Uptime = 100 % , MochaHost Response Time = 0.0263 s.
MochaHost review: Soho-Windows plan.
About MochaHost web hosting company,
MochaHost, founded in 2002 located in the Silicon Valley ( San Jose, California ), MochaHost was offering both Linux and Microsoft Windows shared web hosting plans.
In addition MochaHost was offering dedicated server plans, custom business solutions, professional hosting, web design, e-commerce, and Internet promotion services.
MochaHost Support Team : At this company,they are using friendly stuffs in order to building strong relationships with their clients and partners and help them reach to the success.
MochaHost DataCenter : Advanced datacenters(SAS 70 Type II certified) are in the USA with 2 different locations in Texas. These are equipped with: equipped with multiple backbone Internet lines, USP backup, diesel generators, tape libraries, 24/7 monitoring, security alarms, hand scanners, etc.
MochaHost Plesk : MochaHost was using Plesk automation for all shared windows hosting plans, Plesk or Parallels Plesk Panel is the one of most famous hosting automation control panel with user-friendly and with multiple login.
MochaHost Customer support : MochaHost is the one of best web hosting solutions provide a responsive LiveChat, the staffs behind are response very quickly and help solve issue in time efficient and professional service.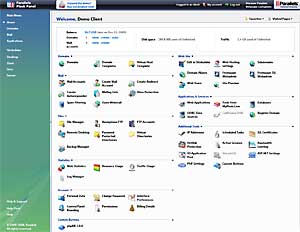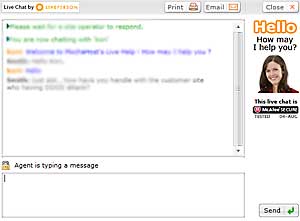 MochaHost LiveChat
MochaHost Unique visitors history graph

Contact MochaHost
2880 Zanker Rd #203
San Jose, California, 95134
Tel: 1.888.81.MOCHA (available via callback)
Fax: 1.408.351.0116
Compare MochaHost Soho-Windows plan VS :
MochaHost customer's review: Soho-Windows plan.(1 customer's review)
Review MochaHost by: pat, Time hosted=0-5 months, Site hosted=> 10 site, IP=58.37.240.X, - Date Fri, 04-Mar-11 1:06 pm
| | | | |
| --- | --- | --- | --- |
| Price | | Web Space | |
| Traffic | | Control Panel | |
| Features | | Softwares | |
| Performance | | Reliability/Uptime | |
| Bonus/Additional offers | | Customer Support | |
MOCHAHOST.COM REVIEW, COMPLAINT & WARNING!
Mochahost prices are cheap but there is a reason which they will force you to upgrade and pay a lot more than if you were to go to another webhosting that costed a little more in the first place. All the statements below are true.

1. FALSE ADVERTISING - They claim they offer unlimited domains, unlimited space and unimited bandwidth. But they will
2. SUSPEND YOUR ACCOUNT ANYTIME at will without warning and try to
3. FORCE YOU TO UPGRADE your account. They do not give you unlimited bandwidth nor unlimited storage. This is false advertising which there should be a class action lawsuit against mochahost.com. Luring you to buy their cheap plans is a webhosting scam and trick which Mocahost uses to later try to force you to upgrade by suspending your account if you do not.
4. NOT HELPFUL online support - The online tech support is completely useless and they will terminate the chat as fast as they can and just tell you to write a support ticket.
5. NO PHONE. You cannot call them. This is one big warning sign for you. If you request they call you, you might have to wait a long time if they even call you back.
6. NOT FRIENDLY customer tech support. They are only friendly before you sign up.
7. Mochahost DOES NOT ADMIT FAULT. No matter how you prove there is a problem with the server, they will try their best to tell you nothing is wrong. Perhaps this is their way to avoid any lawsuit or compensation for server down time and problems. They will find ways to blame your codes or anything possible so that they can avoid the responsibility. When you prove it to them, they will still not admit error, then tell you they cannot help you and ask you to write a support ticket. Complaints to Mochahost.com will only make them suspend your account which they will make up a reason. If you want an honest webhost, this isn\'t it. In fact, this is one of the least honest host and the worst web hosting company we have dealt with in the past 10 years.
8. Their SERVERS ARE NOT STABLE. The server has stalling issues or downtime about one time every two weeks on average.
9. Mochahost just DOES NOT CARE ABOUT THEIR OWN CUSTOMERS. If you want to try them out, sign up for a short time period and you\'ll know exactly why Mochahost gets the most complaints of all web hosting companies.
10. CHECK THE BBB (Better Business Bureau Email: info@bbbsilicon.org) to read their negative web hosting reviews and also make a complaint against Mochahost. They have plenty of complaints. Don\'t go with them because you think they are cheap. That is a big mistake. If you file a complaint against Mochahost with the BBB, type in Mochahost for their searched name.
11. SUE MOCHAHOST for their mistreatment and for being unethical. You can email elawcase@gmail.com and the more complaints the better for a CLASS ACTION LAWSUIT AGAINST MOCHAHOST.COM.

Mochahost.com
2880 Zanker Rd #203
San Jose, CA 95134
(888) 816-6242 Web Site: http://www.mochahost.com